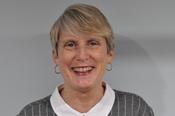 Agnes is a seasoned safety consultant with over three years experience working with a CRO where her experience included: reviewing serious adverse event (SAE) data, generating queries for incomplete and/or illogical data, and reconciling data from case report form to SAE reports.
Prior to this, Agnes worked as a clinical coordinator in a hospital setting where her focus was on ensuring data submitted by investigators adhered to quality standards and protocol requirements.
Agnes has worked extensively in client relations both as a client manager interacting on behalf of her client with third-party CROs, Safety Managers and Safety Departments.

She is proficient in SOPs development as well as the development of guidelines for all aspects of safety management.
Catherine is an experienced consultant with over 20 years of consulting experience in Pharma, first with PA Consulting Group and then with Deloitte, where her focus has been predominantly Clinical and GMP compliance.
Catherine expertise and passion is working with small companies and establishing the culture of 'getting things right first time around'. Catherine has deep expertise and knowledge of start ups and requirements for successful development, filing and launch.
Over the last few years, Catherine and the team at DArcy Consulting have worked extensively with start up Companies, supporting Inspection Readiness Activities as well as post inspection remediation.

A major area of focus for Catherine is working with start up Companies that are experiencing rapid growth, with minimal compliance infrastructure and who need to quickly establish the necessary infrastructures to accommodate and facilitate growth.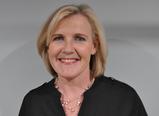 Jane is a seasoned pharmaceutical Consultant with over 25 years experience in the industry including R&D, Commercial and Supply Chain compliance.
In a major role with a Pharmaceutical Company, Jane was responsible for R&D policy and SOP development and review; she was responsible for designing, implementing and maintaining policies and procedures to ensure compliance with clinical trial disclosure requirements.
Jane also held managerial responsibilities within a training and development function where she implemented a new discipline to promote a culture of training.
Jane's passion is creating quality documentation (policies and SOPs) and ensuring they are adopted and embraced across start ups through effective training.
Jane's focus is predominantly Compliance within the Life Science environment.