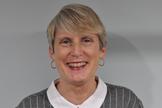 Catherine is an experienced consultant with over 20 years of consulting experience in Pharma, first with PA Consulting Group and then with Deloitte, where her focus has been predominantly Clinical, R&D, Corporate and Commercial Compliance.
In recent years Catherine has worked in the R&D Compliance space with Companies who are addressing challenges to reduce risks associated with their day to day operations and where the requirement has been around gap analysis, process development (to address gaps) and procedural document development.
Catherine has also created Compliance Operation models and Compliance Programs for Companies seeking to build a Compliance function.

Catherine's expertise is working with mid sized Companies particularly those Organizations that are experiencing rapid growth, with minimal compliance infrastructure and who need to quickly establish the necessary infrastructures to accommodate and facilitate growth.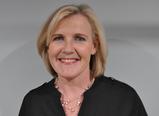 Jane is a seasoned pharmaceutical Consultant with over 25 years experience in the industry including R&D, Commercial and Supply Chain compliance.
In a major role with a Pharmaceutical Company, Jane was responsible for R&D policy and SOP development and review; she was responsible for designing, implementing and maintaining policies and procedures to ensure compliance with clinical trial disclosure requirements.
Jane also held managerial responsibilities within a training and development function where she implemented a new discipline to promote a culture of training.
Jane's focus is predominantly Compliance within the Life Science environment.